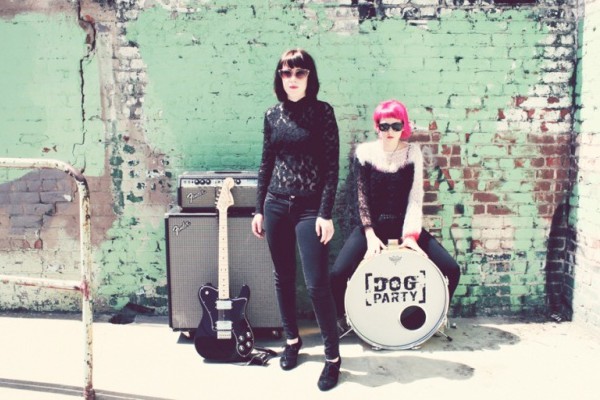 Hey friends, we've posted a couple of new reviews as we do every weekday.
First, John Gentile examines Lost Control, the new album from California pop-punk wunderkinds Dog Party:

Lost Control is based in classic American punk. The band flip between the electric buzzsaw of Ramones and the sharper riffage of classic LA punk a la the Germs and the Weirdoes. Their mentor, Kepi Ghoulie, has his influence heard on tracks like "How are You Doing?" in which the girls blast out a minute-long bopper that is a loving tribute to '50s rock and the bubble gum side of Joey R.
Read John's review of Dog Party's Lost Control right here.
Then, Renaldo Matadeen takes a look at the new album from Adeline Records punks Stickup Kid, Future Fire:

I've found a lot of disjoint and musical disconnection with quite a few pop-punk records lately, but just like Hostage Calm and The Story So Far, Stickup Kid maintain a pace that adds flavor, and at times, flashiness to their sound.
Read Renaldo's review of Stickup Kid's Future Fire right here.
Don't forget, you can catch up on any reviews you might have missed at our reviews page. If you'd like to submit a review of your own, you may do that here.