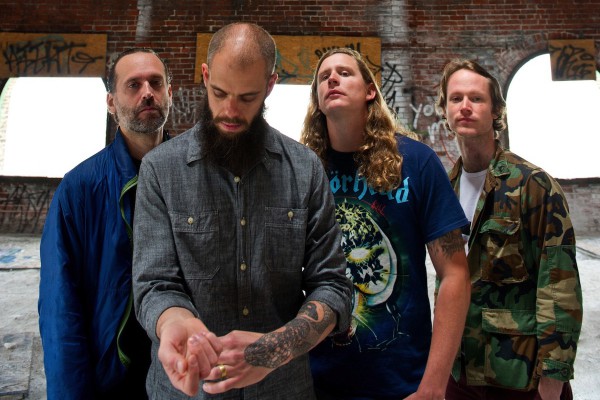 How was everyone's weekend? Get in any good couch time? I know I did.
Today's first new review comes from Brian Shultz. Shultzy, as we've come to call him behind the scenes, had a great time at a recent Baroness show in Pawtucket, RI:

They banged out a few "hits" right away by playing Blue Record's "Ogeechee Hymnal" and then running through "Take My Bones Away" and "March to the Sea." There was little resistance from there, with the band bridging songs with quick interludes and brief, friendly acknowledgement of the audience. It was almost distracting how much John Baizley reminded me vocally of James Hetfield at times, but it was all good.
Read Brian's live Baroness review right here.
Then, John Gentile continues his exploration of The Garden with their new full-length, The Life and Times of a Paperclip:

With only Wyatt on bass and Fletcher on drums, the band cut though 16 tracks which are each about a minute long. For most of the songs, the bass is low and loud, with a sound that hits as hard as a buzzsaw guitar. Meanwhile the drums charge along, influenced only by the stranger beats of the oldest Wire songs.
Read John's review of the Garden's The Life and Times of a Paperclip right here.
Don't forget, you can catch up on all of our reviews at our reviews page. If you'd like to submit a review of your own, you may do that here.