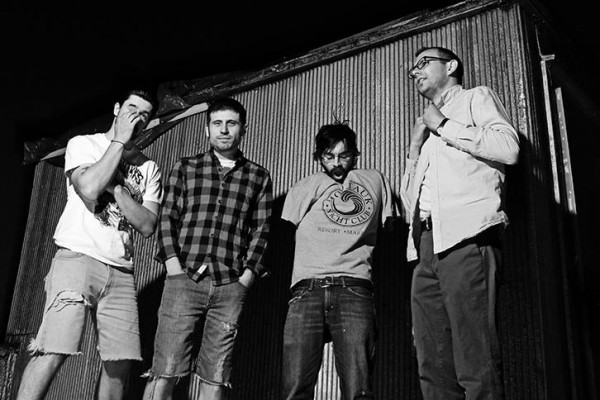 Today's stream comes from New York, NY-based Deep Pockets. We've got a stream of the band's new release, You Feel Shame, which is due out September 24, 2013 via Iron Pier.
Vocalist Matt Brannan gives some insight into the release:

In an age of rote genre aping and boring nonsense that's portrayed as mysterious talent, the only path for us as a band has been to simply be ourselves. Since we began, that has left us slightly at odds with our surroundings. We don't particularly look or sound like any single, easily pigeonholed thing. We're happy about that. When we play, we tend to move around a bit and turn some heads. It's not a put on. It's not a shuck. It's just what we are. For the last couple years we've been making the rounds with singles, splits and eps as we continue to grow on our own terms.

You Feel Shame is our first full length document of all of this. Musically, the songs on You Feel Shame touch on 80's and 90's indie and post-hardcore as well as 70's and 80's guitar rock. Lyrically, we're examining ourselves using our own language of co-opted literature, obscene inside jokes, and distorted family anecdotes…. It's the next step in our trip as a band. That step can't come soon enough.
You can listen to You Feel Shame in its entirety on Deep Pockets' Punknews.org Profile.