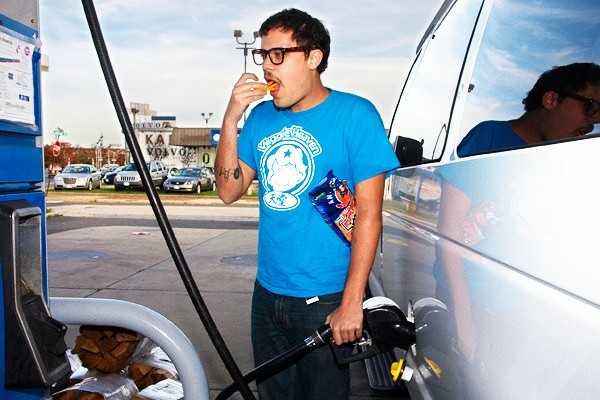 Make sure you set your fantasy football lineups if you're the type of dork who cares about that sort of thing.
First, John Gentile's recent Bay Area visit also included attending a live show featuring Sean Bonnette of Andrew Jackson Jihad, Jeff Rosenstock and Hard Girls:

Crafting a set across the Bomb the Music Industry! discography and his own solo work, Rosenstock was a dynamo. He often would start near the microphone, singing in his perfectly imperfect voice that either conveys words with complete truth or a damn good mimicry of it.
Read John's review of this live show right here.
Second, Rich Cocksedge really likes the pop-punk/hardcore hybrid created by School Damage on their new 7-inch Get Weird. Far as I can tell, they sound nothing like A Day To Remember:

Okay, it's not rocket science to throw together a few chords, some lyrics that occasionally verge on the edge of D.U.M.B. and add a propensity to play at a fair old pace but getting the mix right (I burnt out on pop-punk a fair few years ago) is something that too many bands these days just cannot achieve.
Read Rich's review of School Damage's Get Weird right here.
Don't forget to catch up on our reviews here and submit your own reviews here.
P.S. The name of my punk rock fantasy football team is My Shame Is Jones-Drew.