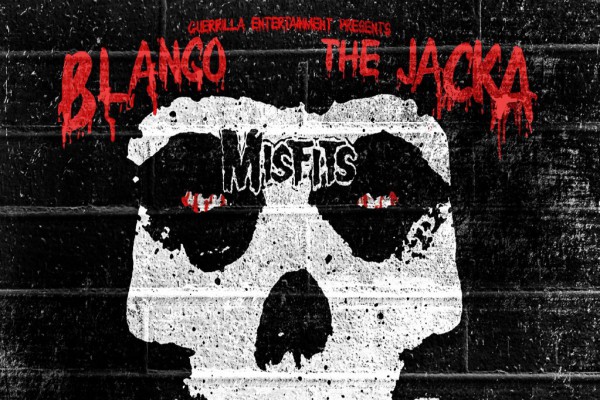 Hooray for rolling power outages that cause me to get out of work early!
First, Joe Pelone reviews the new 7-inch from Industrial Park, the oddly named Industrial Park:

Industrial Park sound like a Gainesville band with fewer RPMs. Essentially splitting the difference between Hot Water Music and Mogwai, the group take a slow 'n' steady approach to their punk rock. Coupling the noodling guitars with haunting vocals gives the band an almost gothic vibe.
Read Joe's review of Industrial Park's self-titled 7-inch right here.
Then, John Gentile checks out what sounds like a weird-as-hell record from Blanco, The Jacka, Araabmuzik, Misfits:

Misfits is a bait-and-switch in the purest sense. Because the album is titled Misfits, uses the famous Misfits font and crimson ghost imagery, and because the entire back is directly modeled after the back side of Legacy of Brutality, one would think that this album has something to do with Misfits … But no.
Read John's review of Misfits right here.
Be sure to catch up on all of our reviews here and submit your own here.