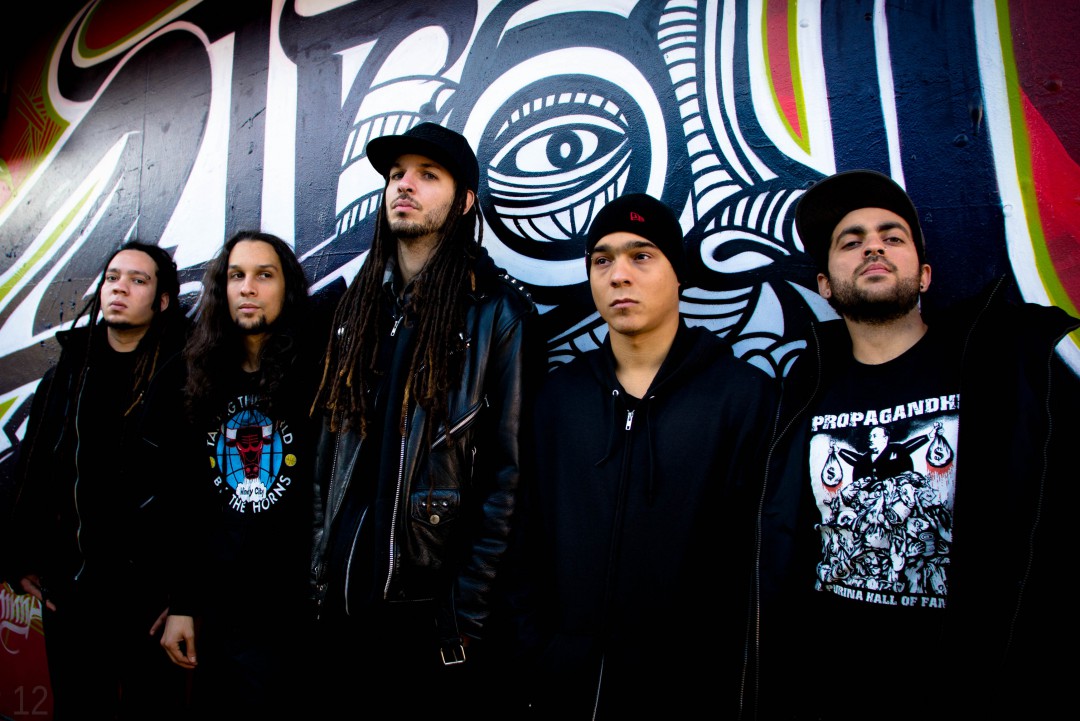 Today's stream comes from Chicago, IL (by way of Santo Domingo, Dominican Republic) hardcore outfit La Armada. "Chiraq" is a brand new song recorded in conjunction with the band's upcoming tour, and is also their first English language track. Here's what they told us about it:

The song is a stand alone track we did to address the current situation in the city of chicago. Where the south and south west side is considered the most dangerous place in the country. The amount of murders (mostly of minority population) are out of control. We try to point out how this constant circle of violence is downplayed and makes us become desensitized to the extreme human suffering thats concentrated only a few miles away from from the center of the city because it is confined to that area.
You can find the song on La Armada's Punknews.org Profile. Click below to see the band's upcoming tour dates.
| DATE | CITY | VENUE |
| --- | --- | --- |
| SEP 19 | Detroit, MI | Halfway House |
| SEP 20 | Baltimore, MD | Barclay |
| SEP 21 | Brooklyn, NY | The Swamp |
| SEP 22 | Long Island, NY | Sinclair's / Long Island Crust Fest |
| SEP 23 | Lowell, MA | Uncharted Studios |
| SEP 24 | Boston, MA | Cambridge Elks |
| SEP 25 | Providence, RI | ASS20 |
| SEP 26 | New London, CT | El N Gee |
| SEP 27 | Philadelphia, PA | JR's Bar |
| SEP 28 | Huntington, WV | Elimination Chamber |
| SEP 29 | Lima, OH | Leathershop |