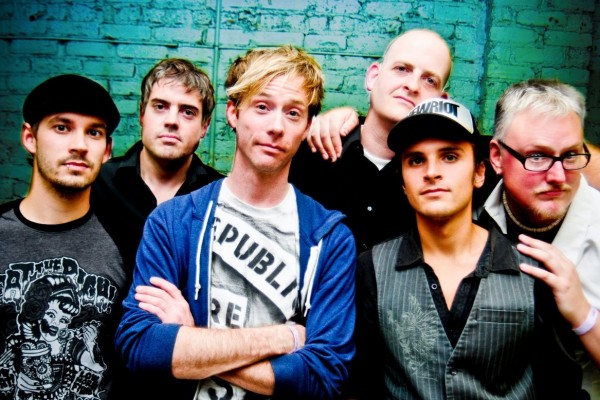 We're already starting to think about our year-end lists here behind the scenes. We're nuts.
Anyway, today's first new review is from John Gentile, who talks up the The Story of Rock 'N' Roll Comics documentary:

For some reason, almost since their respective starts, punk and metal have been intertwined with comic books. It's probably because both domains are the venue of nerds. But even with the nerds there is usually a king nerd, who, as the coolest of the nerds, gets to tell all the other nerds what to do, but is still, indisputably, a nerd. The Story of Rock 'N' Roll Comics follows the creation of the infamous comics line and its king-of-the-nerds founder, Todd Loren. The shocking part is that it ends in a murder mystery.
WHOA, SPOILER ALERT! Read John's review of The Story of Rock 'N' Roll Comics right here.
Then, Joe Pelone gently blows the dust off his checkered tie and badly dances toward the new Big D and the Kids Table double album, Stomp / Stroll:

Admittedly, frontman David McWane has talked in the past about doing a double album of crowd pleasures and stroll tunes (a genre the band invented that blends "double-dutch, ska, reggae and soul"). But given the albums' similarities to each other, it's hard not to see these new releases as another retread, albeit a more successful one.
Read Joe's review of Big D's Stomp / Stroll right here.
Don't forget to read all of our reviews here and to submit your own reviews here.