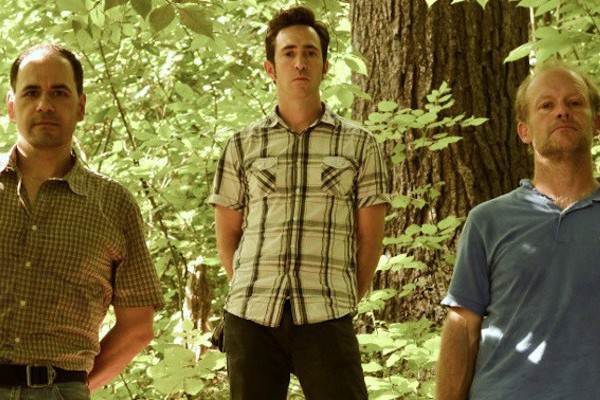 Dischord Records has set a release date of November 19, 2013 for the upcoming album from Alarms and Controls. The band was formed in Washington, D.C. during the fall of 2010. Their roots go back further, though, to 2003, when guitarist Chris Hamley (Antimony, Circus Lupus) and drummer Vin Novara (The Crownhate Ruin, 1.6 Band) were performing in an ensemble accompanying Nitrate Hymnal, a post-rock opera created by writer/composer Bob Massey. After the production closed, they decided to try writing some songs together, but the project dissolved after only a few practices.
It wasn't until eight years later -- when Hamley finally returned to Novara's house to retrieve his amplifier -- that they decided to give it another go, eventually recruiting Michael Honch to play bass. In 2012, the trio released its first single, Reanimus Cataract b/w Kirtland's Warbler, as a split between Dischord and Mud Memory Records.
Clovis Points is the band's first full-length -- 11 songs recorded in 2012 at the Magpie Cage in Baltimore with J. Robbins (Jawbox, Office of Future Plans).