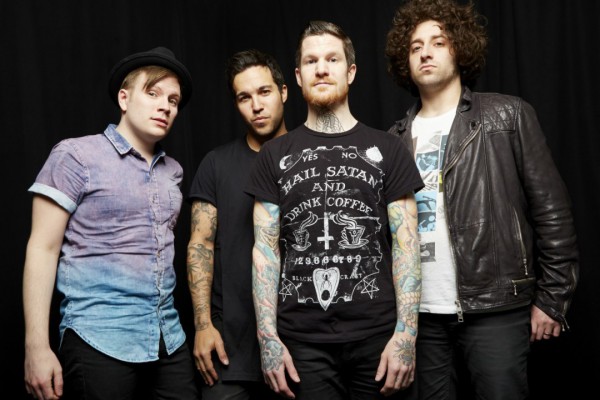 Hey, in about an hour be sure to come ask Bob Nanna some questions! Should be fun!
Today's first new review is from Bryce Lancer, who gave Fall Out Boy's PAX AM Days EP a fair shake:

Recorded over a two-day marathon session with Ryan Adams producing, Pax AM Days finds Fall Out Boy - having already reunited in secret and saved rock and roll, they think - seeking to conquer a new foe by channeling their earliest influences into eight quick bursts of analog-recorded, barely-produced hardcore.
Read Bryce's review here.
Then, Jason Epstein gives us a bird's eye view of a recent AFI live show:

For AFI, the stage is as much a playground as it's ever been. Hunter Burgan and Adam Carson are emotive performers, while Jade Puget twirls and broods without a hint of expression (his fingers do the work for him) and Havok's intensity, flawless note-hitting and audience interaction all contribute to a special aural and visual experience for audience members.
Read Jason's review here.
Don't forget to read all of our reviews here and to submit your own here.