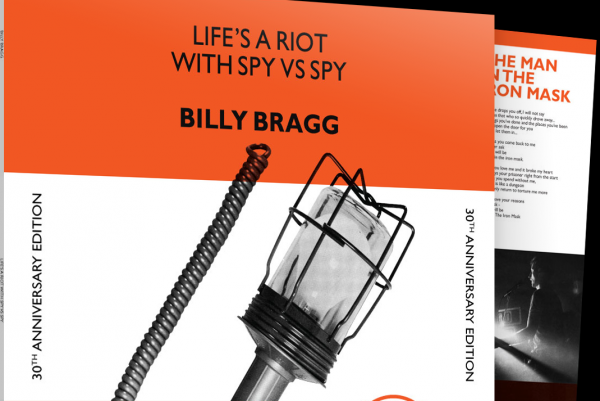 Cooking Vinyl has launched a retrospective look at Billy Bragg to coincide with the upcoming 30th anniversary reissue of his debut, Life's a Riot with Spy vs. Spy. Each day from now until the reissue is released on October 29, 2013, the label will post exclusive commentary from Bragg on his back catalogue.
The special edition of Life's a Riot with Spy Vs Spy will feature the original album remastered, plus a new, live solo version by Billy recorded as a unique encore at his London Union Chapel show in June 2013. Itwill feature a sleeve based on the original 1983 Barney Bubbles artwork and be available on CD, in a replica vinyl card sleeve with inner sleeve, limited edition LP with inner sleeve and lyrics on 180g vinyl with DL and digital.
Check out the site and the first commentary here.