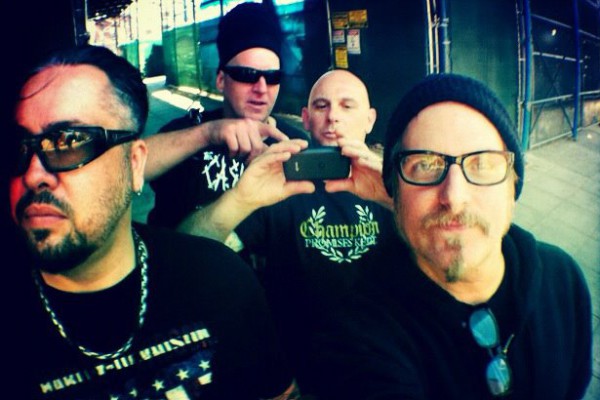 7 Seconds have hit the studio to begin recording their debut for Rise Records. The band is working with producer Steve Kravac who also recorded the band's 1999 album, Good To Go.
The band has fifteen songs to record and titles are: "Standing By Yourself," "Upgrade Everything," "Worthy Arguments," "I Have Faith In You," "30 Years (And Still Going Wrong)," "Simple Or Absolute," "Some Day Some Way," "Heads Are Bound To Roll," "Rage Quit," "Hate Mentality," "Empty Spots" and two yet unnamed songs.
The band is also planning to record versions of the songs from their recent 7-inch, My Aim Is You b/w Slogan On A Shirt.