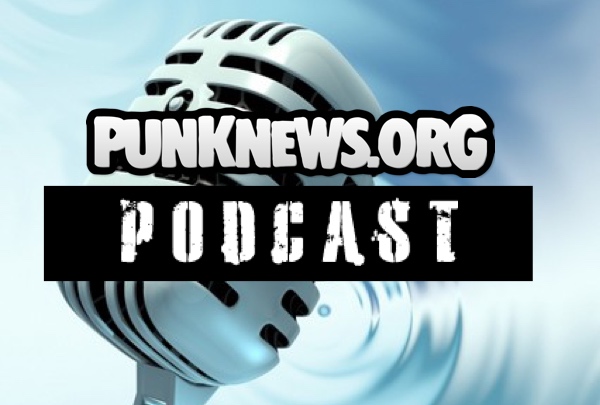 Here's the skinny on last week's Punknews Podcast straight from John:

On this week's Punknews podcast, news editor Brittany Strummer, interviewer Chris Barrett, and features editor John Gentile go on a wild adventure driven by their rich uncle and a crazy pilot where they discuss the latest ruling in the Black Flag v. Flag lawsuit, the Bouncing Souls home for the holidays shows, Blink-182's newest direction, AFI, Fest, Danziiiiiiiiig!!!!, and so much more! Plus, we play fresh new tunes submitted by readers and listeners- hot traxxxx from The Ill Motion, Jabber, and The Plan B Rejects. Woo Ooo!
You can click Read More to stream and/or download the show, or subscribe via RSS or iTunes. You can always send us your feedback in the comments section or via e-mail.
Punknews Podcast for the week for October 15, 2013