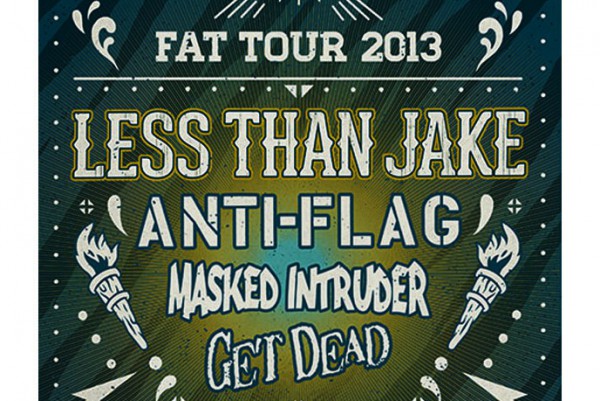 Fat Tour 2013 featuring Less Than Jake, Anti-Flag, Masked Intruder, and Get Dead kicks off next Monday, November 4 in Pensacola, FL. To celebrate, we'll have a special edition of We'll Do It Live featuring Chris 2 (Anti-Flag), Roger Manganelli (Less Than Jake), Intruder Green (Masked Intruder) and Mike McGuire (Get Dead).
So get your questions ready and the magic will start at 8 p.m. EST.
Note: Save your questions for the post that will be at the top of the page at 8 p.m. Please and thank you.