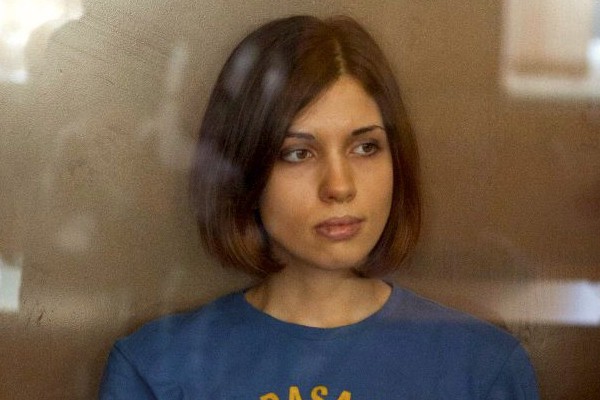 Pussy Riot member Nadezhda Tolokonnikova has been missing since Oct. 21 following a prison transfer. BuzzFeed spoke to Tolokonnikova's father Andrei, who hasn't heard from her daughter or been informed of her whereabouts:

"No one knows anything. There's no proof she's alive, we don't know the state of her health. Is she sick? Has she been beaten?"
Tolokonnikova's transfer came in the wake of a nine-day hunger strike, in protest over the working conditions of the prison camp where she had been incarcerated. The BuzzFeed report notes that a fellow passenger had spotted Tolokonnikova on a train in Chelyabinsk in the Ural mountains on Oct. 24 and that she was kept there overnight. Additionally, the report also notes that prison authorities were supposed to inform Tolokonnikova's family of her whereabouts ten days after the transfer.
Both Tolokonnikova and fellow Pussy Riot member Maria Alyokhina are due to be released from prison in March 2014 after serving a two-year sentence for "hooliganism motivated by religious hatred."