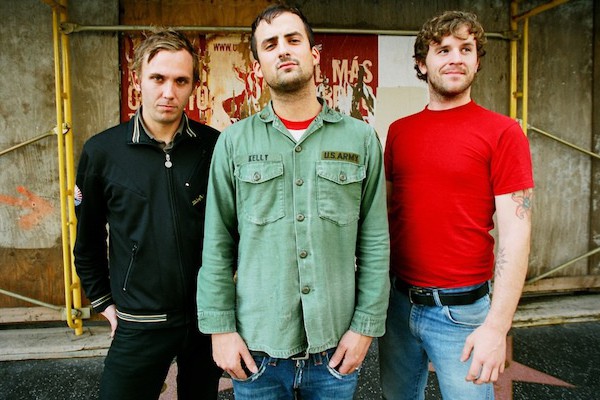 The Lawrence Arms have signed to Epitaph Records for the release of their highly anticipated new full length record. Bassist / vocalist Brendan Kelly made the announcement on his Bad Sandwich Chronicles blog just a few minutes ago:

We went and met [Epitaph] in LA, we had some laughs and some grilled cheeses. We talked to Brett [Gurewitz] underneath the original painting of the Against the Grain cover (awesome!) and we thought what better way to come back from a long break than on the label that put out most of the records that got us into punk rock in the first place?
The post, which you can find here, goes on to detail the band's relationship with longtime label Fat Wreck Chords (it's cool), how the move will affect the band's sound (it won't). We're still awaiting a release date, title and cover art for the new record.
The band's most recent full length was 2006's Fat Wreck released Oh! Calcutta!. The most recent new music from the band is to be found on 2009's Buttsweat and Tears 7". An Evening of Extraordinary Circumstance, a concert DVD celebrating the band's 10th anniversary show in Chicago, was released last year.