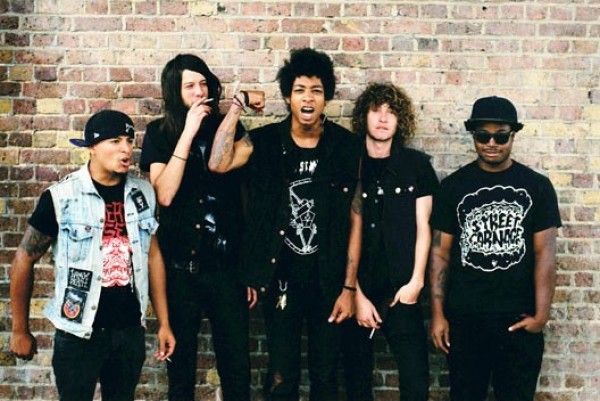 Brooklyn, New York's Cerebral Ballzy have signed to Cult Records, the label owned by The Strokes' Julian Casablancas. The label will release the band's sophomore LP, which was produced by Dave Sitek of TV On The Radio, in early 2014. Casablancas had high praise for the band, saying via press release:

[Cerebral Ballzy] are probably the coolest band in the world at the moment, a truly legit modern hardcore/punk band, and by far my favorite. It's beyond exciting to try and help them in any and all ways we can and we're honored to put their deliriously great new record out on Cult Records.
The band's new album will follow up their 2011 debut. A new song from the record, "Better in Leather," can be heard below.