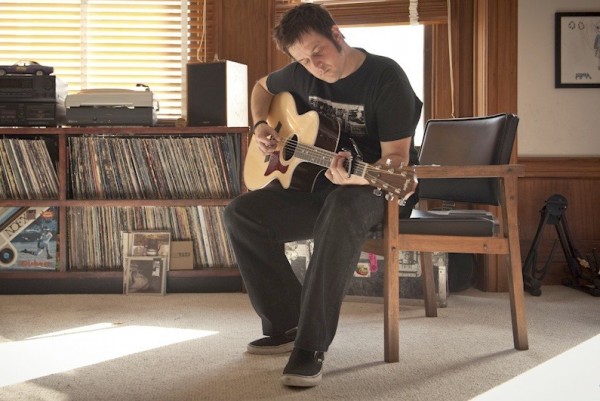 Via Twitter, Tonysly.org has announced the launch of a sticker campaign to help keep the legacy of the late Tony Sly going. The stickers simply state "Never Forget Tony Sly" and folks are encouraged to submit photos of where they place the stickers in bars and clubs around the world. Fans can print their own sticker here or purchase stickers online at the Fat Wreck Chords store.
Pictures can be posted here.
The Songs of Tony Sly: A Tribute was released this past October with proceeds going to the Tony Sly Memorial Fund.