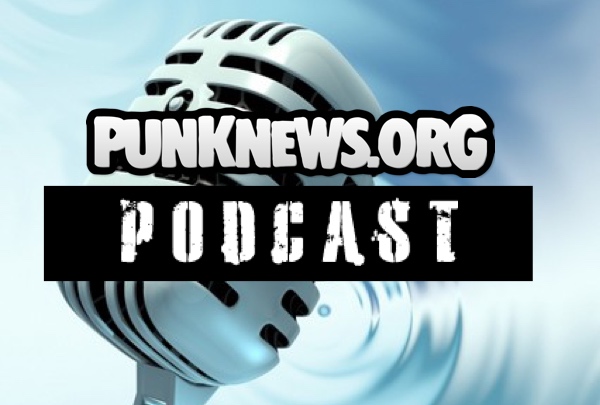 It's a new year, the fog of lethargy fostered by two straight weeks of binge everything has lifted, time to catch up on your Punknews Podcasts.
Below you'll find links to download three recent shows we've not yet talked about here. First, on December 17th we bid farewell to Bryne Yancey on his final appearance on the show before leaving the Org to join the foreign legion. The following week is our Christmas episode, which features a truly terrifying Christmas carol performed by John Gentile that's truly worth subjecting yourself to. Seriously. Finally right after New Years John and Adam White got together to recap the year end lists and read some reader mail. We're taken to task for collectively ignoring the Transplants and Mr. Tim Armstrong. Guilty as charged.
These shows feature music from bands like Post Teens, Bomb The Music Industry!, Plow United, Crying and Pkew Pkew Pkew (Gunshots). Also, the December 24 episode features an extended interview with punk rock queen, Ani Kyd, where she and John Gentile talk about her new EP, being naked in front of Jello Biafra, and being raised Rastafari.
You can click Read More to stream and/or download the shows, or subscribe via RSS or iTunes. We're also now featured on Stitcher Smart Radio, so grab their app for iOS or Android. Heck, you can play us on your fancy Sonos now. As always, you can send us your feedback in the comments section or via e-mail.
Punknews Podcast for the week for December 31, 2013