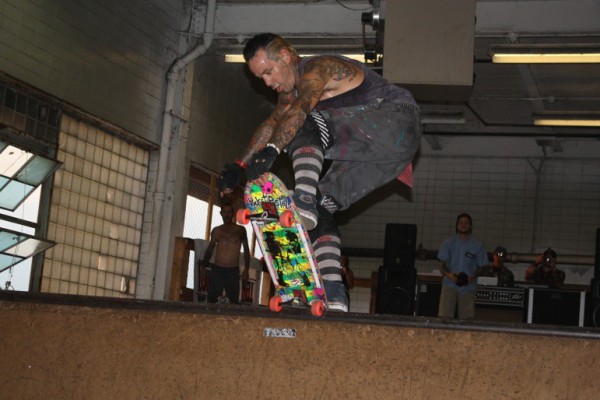 OC Weekley is reporting that veteran punk musician and pro skateboarder Duane Peters (of US Bombs, Die Hunns, Exploding Fuck Dolls, The Duane Peters Gunfight and many other projects) was arrested by the Long Beach Police Department on undisclosed felony charges late Friday night.
Update: The Los Angeles Daily News has revealed that Peters was arrested on suspicion of felony domestic violence.
According to records provided to the paper by the Los Angeles County Sheriff's Department, the arrest took place at 11:59 PM this past Friday and Peters is currently being held on $50,000 bail.