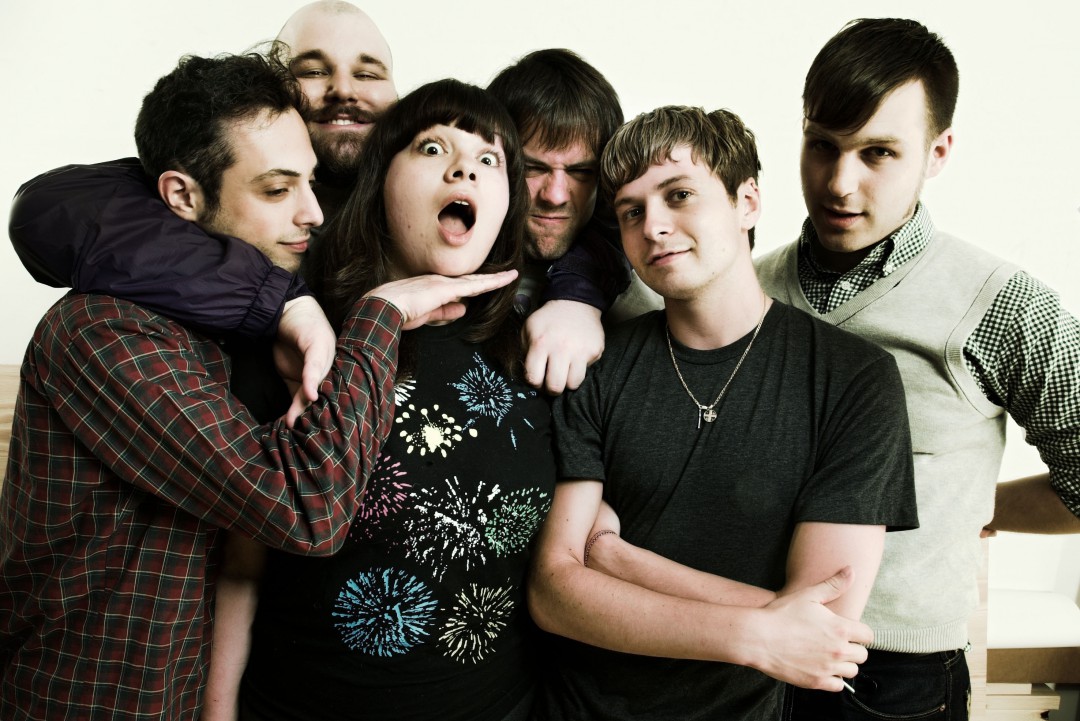 Fucked Up has released details about their upcoming album Glass Boys on Matador Records. The band released a track listing, cover art and the lead single, "Paper the House." The album will be available in digital, CD and vinyl format. There will also be a limited vinyl version. According to the band, the standard album includes two simultaneous drum takes layered on top of two other simultaneous drum takes played in half time. The limited vinyl edition also includes a version of the album consisting of only the half time drum tracks. The album comes out June 3.
Click read more for the album art, the full track listing and a link to the song.
Track Listing:
1. Echo Boomer
2. Touch Stone
3. Sun Glass
4. The Art Of Patrons
5. Warm Change
6. Paper The House
7. DET
8. Led By Hand
9. The Great Divide
10. Glass Boys
"Paper the House" can be heard via pitchfork.