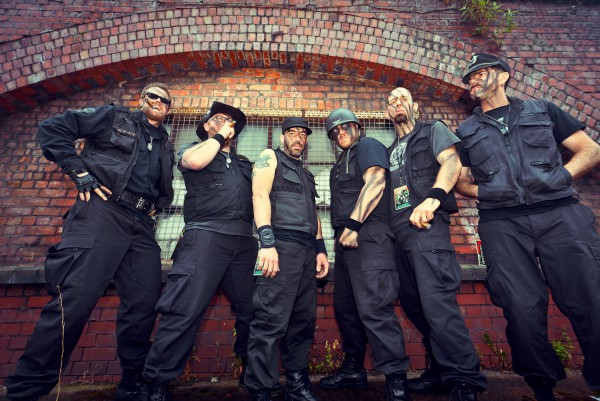 ArnoCorps, the band featuring individuals who are unhealthily obsessed with Arnold Schwarzenegger, have announced the vinyl re-release of their first LP. The album is called The Greatest Band of All Time and will be released on Alternative Tentacles.
The band also plans to release the two more! single via the same label. The band is also going on a UK tour.
You can click read more for the tour dates, the album art and a track from the upcoming single.
| Date | Venue | City |
| --- | --- | --- |
| 07/24/2014 | Soundcontrol | Manchester, England |
| 07/25/2014 | Fibbers | Dublin, Ireland |
| 07/26/2014 | QUBSU | Belfast, Northern Ireland |
| 07/27/2014 | Classic Grand | Glasgow, Scotland |
| 07/29/2014 | The Asylum | Birmingham, Scotland |
| 08/01/2014 | The Exchange | Bristol, England |
| 08/02/2014 | The Underworld | London, England |