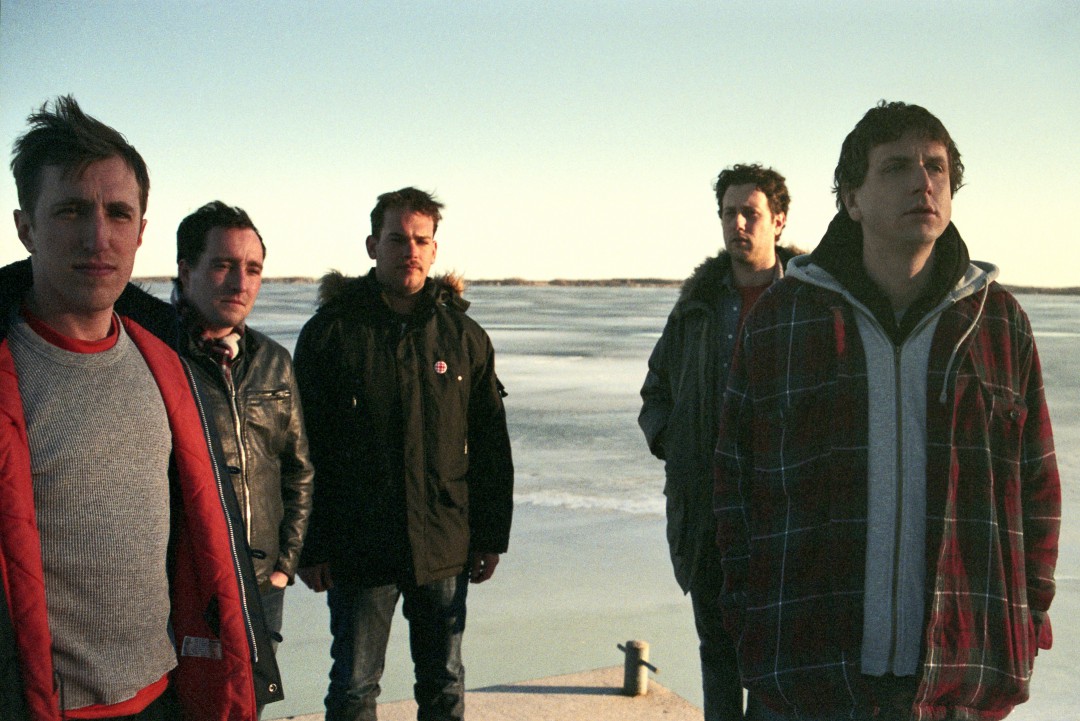 On the latest episode of Vish Khanna's podcast Kreative Kontrol, Bry Webb of the Constantines reveals some details on the band's upcoming reunion shows. As previously announced the group will play the Arts & Crafts festival Field Trip on Sunday, June 8th in Toronto along side Broken Social Scene, Fucked Up, and others as detailed at fieldtriplife.com. On the show he also confirms that the band will perform at SappyFest in Sackville, New Brunswick, at the Peterborough Folk Festival and at the Arboretum Festival in Ottawa. Those three festivals all take place in August. Club shows for the Cons have not yet been announced.
The reissue of the Constantines' sophomore album Shine A Light was also tentatively confirmed for a June 10th release on SubPop in the U.S. and You've Changed Records in Canada.
On the podcast Webb and Khanna have an in-depth discussion about the artistic incubator that was the 90s southern Ontario post-hardcore scene, including Webb's London, Ontario skate punk roots, his early band Shoulder, and the Guelph, ON scene that coalesced around Three Gut Records. A new song from Webb's upcoming Idée Fixe release Free Will is also played. That full length comes out on May 20th.