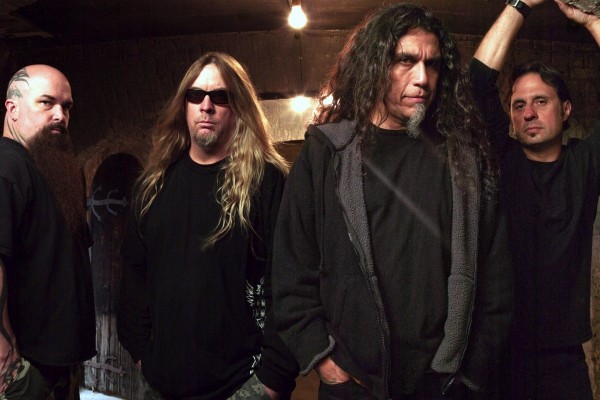 Slayer have formed a new label. Although the label does not yet have a name, it will be an imprint under Nuclear Blast records. The band is working on a new album, tentatively slated for release in 2015. The album will be produced by Terry Date and Greg Fidelman. Additionally, the band released a demo of a new track called "Implode," which you can find on their website.
This will be the band's first album without Rick Rubin in nearly three decades. In a release, frontman Tom Araya stated:

Rick has played a huge role in our career [and] we've made some great albums with him. But today is a new day, record companies don't play the kind of role they once did, and we really like the idea of going out on our own, connecting directly with our fans, and Nuclear Blast is fired up about taking on that challenge with us."