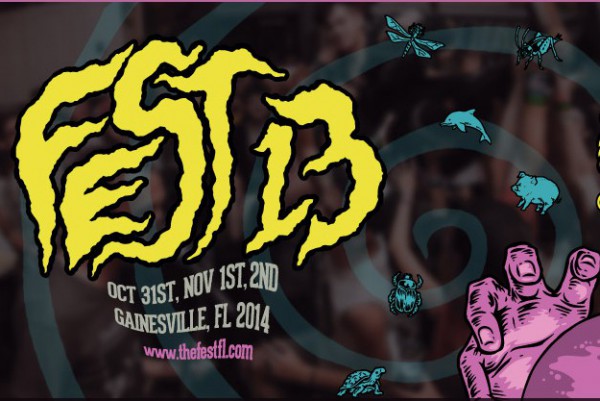 The Fest 13 has posted their third wave of bands including Mineral, Paint It Black, Iron Chic, and more.
You can revisit the complete list previously announced here and here.
The Fest 13 will be October 31-November 2 in Gainesville, FL this year with the Pre-Fest returning October 29 and 30 in Ybor City (Tampa), Florida. Tickets can be picked up here.
Paint It Black
Iron Chic
The Copyrights
The Arrivals
Treasure Fleet
Radon
Jeff Rosenstock
Asshole Parade
Dangers
The City On Film (full band)
Lifted Bells
Make Do and Mend
The Dopamines
Xerxes
Sundials
Stickup Kid
Hard Girls
American Sharks
Posture & The Grizzly
Glocca Morra
SPORT (FR)
Post Teens
Eric Ayotte
Tiny Empires
Adventures
Empty Lungs (nIRE)
Ducking Punches (UK)
Creepoid
Ex-Breathers
Edmonton
Football
ETC
Pool Party
King Friday
The Cincinnati Royals
Old Wounds
Old Lines
Nerd Alert
Hospital Job
The Maxies
State Faults
The Blind Staggers
Made Ready
Weak Teeth
Worship This!
Jason Guy Smiley and Greenland Is Melting