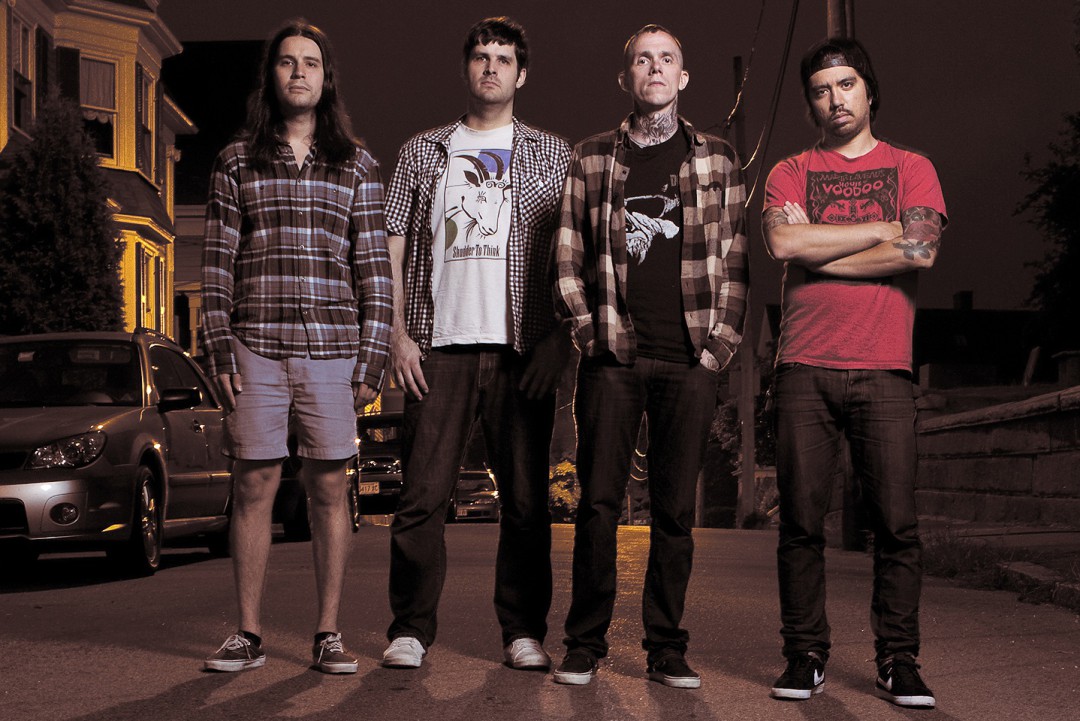 Months after the Boston bombing last year, local bands like Converge and Slapshot, came together to throw a benefit show for the One Fund. Jacob Bannon, frontman of Converge, has discovered that much of the "This Is Boston" funds have still not been donated, Vanyaland reports.
After the May 6th, 2013 show, dubbed "This Is Boston," the production company that organized the event estimated nearly $14,000 dollars had been raised. Almost a year later, the money has still not been donated to the fund. Lykaion Cult Productions, the small promotions group led by Mike Eleftheratos and Mark Laskey, has been accused of money mismanagement and theft. After the event, the group posted on Facebook stating, "If it weren't for you all we wouldn't have raised nearly $14,000 for One Fund! We are picking up the check for the presale tickets later this week but in the meantime I have counted all the cash from the merch/raffle items/door money and estimated the amount of the presales."
"But the lack of details began to rub Jacob Bannon, singer for Converge, the wrong way. He spent months after the show following up… trying to get confirmation of the money's transfer to One Fund, and was repeatedly met with excuses," Vanyaland reports. By October, Bannon as well as other bands, began getting involved once it was confirmed that One Fund had still not seen any proceeds from the event. A check had been confirmed as being issued from the venue to Eleftheratos but had not been deposited. After actions led by many involved with the event, One Fund received the presale ticket amount initially issued to the Lykaion group (roughly 60% of the funds raised).
"The rest – some 150 day-of-show tickets sold, raffle proceeds, t-shirts, and posters – was all raised as cash at the show, and by several accounts was all taken after the show by Eleftheratos to be tallied and deposited," Vanyaland cites. Eleftheratos had claimed he had sent the funds anonymously to the One Fund via Western Union and then in following months, cut contact with all involved. Despite Gannon's perseverance in trying to track the money down, the funds are still not accounted for. "$14,000 may not be a lot of money in the grand scheme of things," says Silverman. "But we raised it, you know? And it's sad that it didn't get where it's supposed to go."