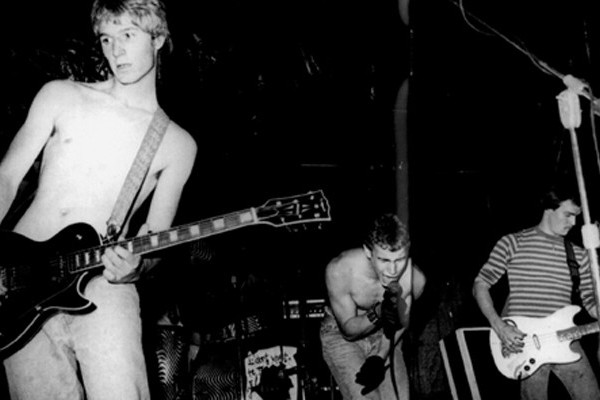 Alternative Tentacles records is releasing a discography compilation of early Denver punk band Frantix. Frantix were known for blending the speed and hard edge of hardcore with the low, thick rumble of bands like Flipper. The band also notoriously covered Pink Floyd's "Interstellar Overdrive." Frantix later reformed as The Fluid and released records on Sub Pop.
The release will be titled My Dad's a Fuckin' Alcoholic and will be out on CD and vinyl on May 27. The compilation includes the entirety of 1982's Face Reality EP, 1983's My Dad's a Fuckin' Alcoholic EP, 1983's Insane Tunnel demo cassette and eight previously unreleased live recordings from the 1980s.
You can click read more for a tune by the band, the cover art and track listing.
Tracklisting
#1 Face Reality



#2 Cat/Mouse



#3 Sharin Sharon



#4 New Questions



#5 My Dad's a Fuckin' Alcoholic



#6 Car



#7 You're Ill



#8 My Dad's Dead



#9 Dancin' To Punk (Demo)



#10 New Questions (Demo)



#11 Static Cling (Demo)



#12 FM Ear (Demo)



#13 Static Cling (Demo #2)



#14 Paths Unknown (Demo)



#15 Tomorrow (Demo)



#16 Interstellar Overdrive (Live)



#17 Face Reality (Live)



#18 Cat/Mouse (Live)



#19 My Dad's Dead (Live)



#20 We Noticed (Live)



#21 Car (Live)



#22 Near Future (Live)



#23 My Dad's a Fuckin' Alcoholic (Live)