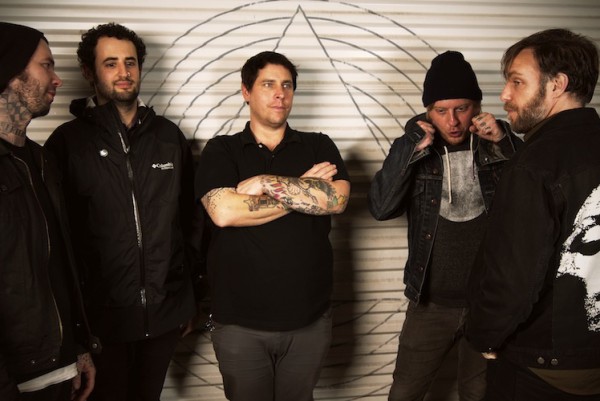 The geographically displaced Tiny Empires have quite the year ahead of them. The group, consisting of members of O Pioneers!!! and New Bruises, self-released their debut album this past April and have given Jeff Rosenstock full authority to share the release via Quote Unquote Records.
With tentative summer plans also in the works it seems the band will be making several waves despite their hectic schedules. Punknews editor and interviewer Armando Olivas was able to chat with Eric Solomon about the band's formation and why it took so long for the group to release their debut record. He also inquires about the MMO computer game that they share a name with because why not?
I'm going to start off the interview with a lighthearted question. The band's name is Tiny Empires; did you know there is also an online multi-player game with the same name?
We were familiar with the game but originally the band was supposed to be called Black Clouds. Then a band from DC that was recording with J Robbins claimed they had the rights to the name. After they tried to politely tell us that they had the name first (i.e. threatening to sue us, even though we were "punk rock bros"), we changed the name to Tiny Empires. With Bryon and I running our own businesses, and spending several weeks coming up with different names, this is the only that we kept circling back to.
You said you were familiar with the game but have any of you ever gotten bored and actually played it?
Not that I am aware of. At the same time it's not really a question that has come up. I'm the youngest one and I'll be 29 in October. It's not everyone else's thing. Bryon and I are busy with our endeavors and the other guys travel a lot for work. So even if they had time I think for the most part they wouldn't just because they're socially alienating from traveling so much. Typically they're just hanging out. So from what I know, no one has played that game. Not that we think it's bad for you just that it's not on anyone's schedule
Makes sense. So while doing some research I saw that the band is comprised of several people from other bands; so I want to know how you all formed.
Totally. What happened was O Pioneers!!! was supposed to play Harvest of Hope and the people I was playing with at the time decided they didn't want to play in a band anymore. They didn't want to make the commitment and I wanted to play that as well as some shows with Small Brown Bike leading up to Harvest of Hope. I was becoming really good friends with Bryon of New Bruises and I asked him if he had any interest of playing those shows with me. We had just become really good friends and all those shows were in Florida. Not to mention everyone in New Bruises are all really good musicians. So three of the four members of New Bruises joined O Pioneers!!! for those shows and we just continued on with it. They have all been in various bands before. Bryon and Mikey, the other guitar player in Tiny Empires, were both in a band called Mid Carson July. This was before any of the Kiss of Death or New Bruises stuff. They wanted to be in a band and wanted to tour so they toured a lot. During that time frame they were on Fueled by Ramen and were one of the only bands to get kicked off Warped Tour. So they've been around for quite a while. I became friendly with them from talking about band stuff and when the opportunity presented itself they were all on board. It took off from there.
That's cool.
Yeah. I think having the same kind of ethics and dedication definitely helped a lot. Now that we are all spread out across the country and staying pretty busy it's pretty difficult to do any band stuff. We try to do what we can when we can.