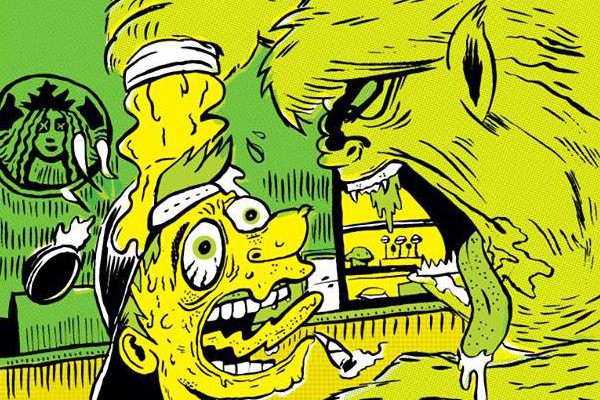 Punknews is pleased to debut the new split EP by the Caffiends and Wolf-Face. The release is out August 7, 2014 via Swamp Cabbage Records/Anti Authority Records/Mooster Records, but you can check it out here, first.
On the split, both bands blast through a series of songs that draw as much from classic pop-punk as they do from punk's nastier first wave. The Caffiends' songs take the sort of Dead Milkmen-demented-kid-from-the-suburbs approach while Wolf-Face, a band whose members each have wolf faces and glasses, threatens to beat people up.
You can find both bands' tunes right here.