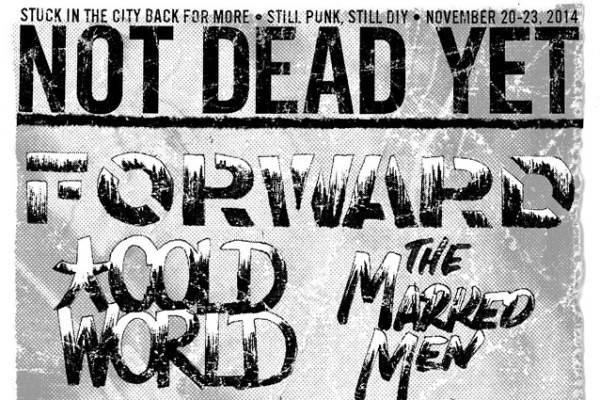 The first slate of artists have been announced for Toronto's Not Dead Yet festival. The punk and hardcore event, now in it's fourth year, will take place from November 20 through 23.
It will feature Forward, The Marked Men, Cold World, Hoax, World War 4, Die, Tercer Mundo, Muerte, La Misma, Nomad, Glue, Institute, Generacion Suicida, Coke Bust, Intent, Long Knife, Permanent Ruin, Earth Girls, Big Zit, Ooze, Constant Fear, Depths of Reality, Busted Outlook and The Brass.
Details on venues and tickets are not yet available but are expected soon over at the festival's website.