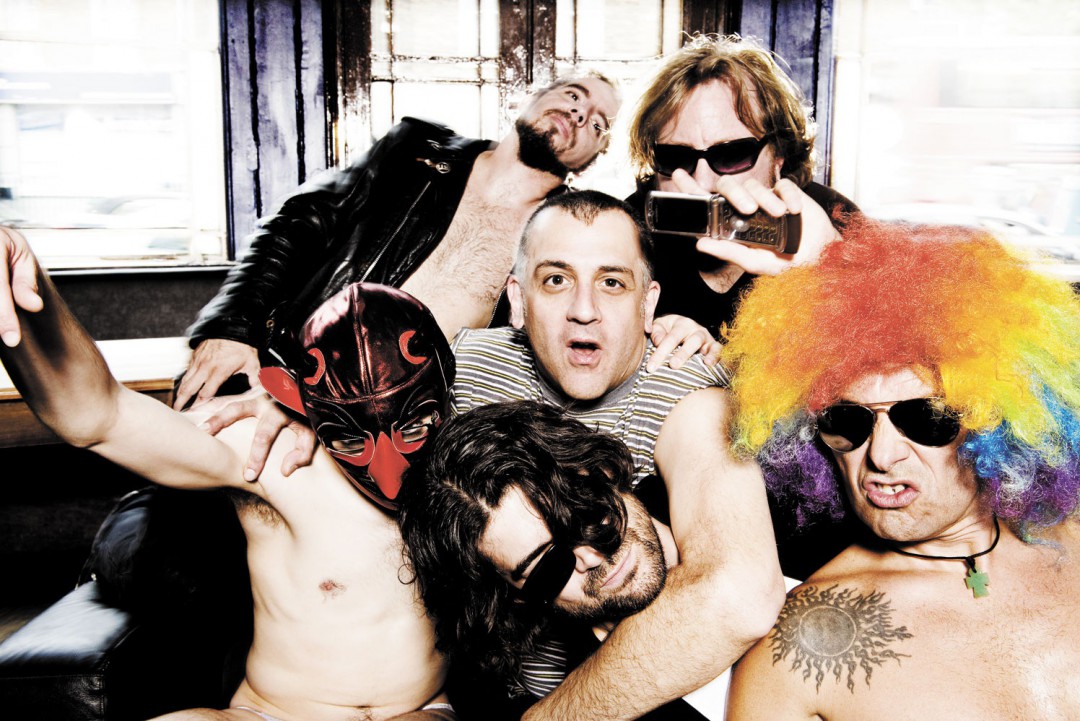 Punknews is tickled pink to debut the new studio album by The Dwarves, titled The Dwarves Invented Rock 'n' Roll.
The LP is a fierce, compact showing of the band's core strengths. On one end of the spectrum, the band tears out berserk, drug addled hardcore that rips up the room like their classic Blood, Guts, and Pussy. But, on the other end, the band focuses on writing pop songs so snappy and sweet it sounds like they just walked out of the sock hop with Frankie Valli… until you read lyrics like "The bleach blond hair and missing teeth, can not hide what's underneath, that nymphomaniac who stole my heart!" This album is the Dwarves exhibiting their core strengths, operating in their prime.
The album is out via Recess Records and Greedy records soon. Pre-orders can be found here and here. Meanwhile, you can hear the whole album at the band's Punknews.org profile!