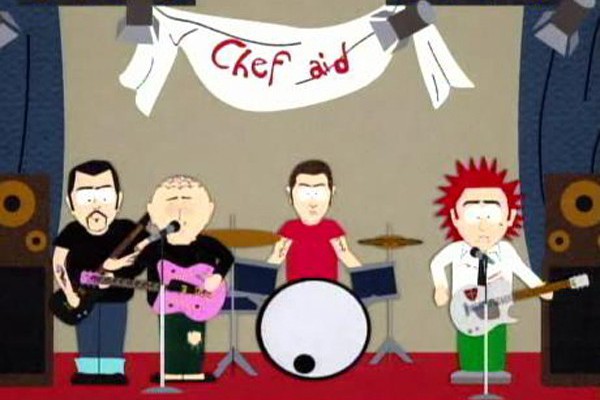 The expanded lineup of bands appearing on the upcoming Rancid tribute LP, Hooligans United has been released. The roster includes Anti-Flag, Kep Ghoulie, Mustard Plug, The Interrupters and many, many more.
The release is out via Hellcat and Smelvis, but no release date has been set.
Edit: 1:33pm- Apparently, Smelvis records is still adding even more bands to the release. We'll let you know when more are added.
Bands appearing on Holligans United(not in tracklist order):
1. Street Dogs - Avenues & Alleyways
2. Far From Finished - Its Quite Alright
3. Death March - I Am Forever
4. Hola Ghost - Django
5. The Forgotten - Corruption
6. Los Creepers - St. Marys
7. Left Alone - Black Derby Jacket
8. The Triggers - The Wars End
9. Potato Pirates - Hyena
10. The Phenomenauts - Life Wont Wait (Feat. Vic Ruggiero)
11. Koffin Kats - Detroit
12. Death By Stereo - Rejected (Feat. Skinhead Rob)
13. The Interrupters - 11th Hour
14. Bunny Gang - International Coverup
15. Manic Hispanic - My Tia (Adina)
16. Mustard Plug - Roots Radicals
17. Deals Gone Bad - Antennas
18. Good 4 Nothing - Disconnected
19. The China Wife Motors - Something In The World Today
20. The Briggs - Who Would Have Thought
21. Inspector - Ruby Soho
22. VooDoo Glow Skulls - The Brothels
23. The Howlers - Don Giovanni
24. Kevin Seconds - Salvation
25. Big D and The Kids Table - Old Friend
26. Kepi Ghoulie - East Bay Night
27. Motel Drive - Motorcycle Ride
28. The Black Rose Phantoms - Tattoo
29. Anti Flag - Maxwell Murder
30. Rat City Riot - Lock Step And Gone
31. The Reverend Payton's Big Damn Band - Olympia, Wa
32. Rick Thorne - Fall Back Down
33. Total Chaos - Nihilism
34. Chosen Ones - Back & Blue
35. The Tossers - Young Al Capone
36. Los Kung Fu Monkeys - Bloodclot
37. Los Benders - Nada Bueno (Up To No Good)
38. Mad Sin - Radio
39. Bricktop - Dead Bodies
40. The Scotch Bonnets - Tropical London
41. The Last Gang - Cocktails
42. Nomads - Disgruntled
43. The Independents - Red Hot Moon