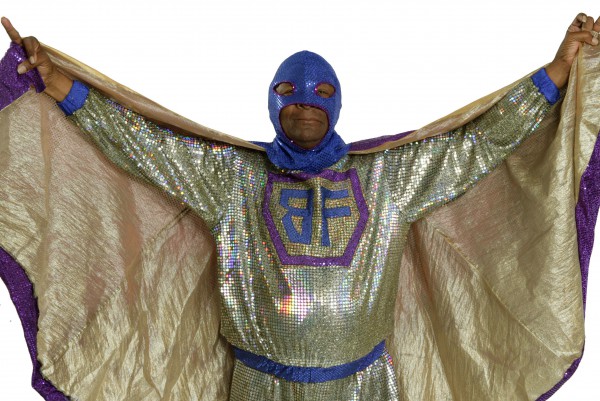 Following last week's report that Blowfly was in danger of losing his house due to the tax assessor sending a tax bill to the address of his now deceased mother, the house of the famed soul singer/original dirty rapper has been saved. Blowfly, through his manger, was able to raise enough funds to stave off foreclosure through an indiegogo campaign and through merch sales at his shows (including a really sweet Celtic Frost parody t-shirt).
Further, Blowfly's manager is working on hiring an attorney to put the property in Blowfly's name as well as setting up an escrow account that pays Blowfly's property taxes so he doesn't face the same issue in the future. Blowfly, via his manager, stated:

He needs an escrow account so all future property taxes will be paid and this situation does not repeat itself. So we are not stopping. If kickstarter can give some kid $40,000 for a potato salad, yall can do that for the man who wrote a soul song about potato salad. THANK YOU! GOD BLESS YOU! LET'S KEEP IT MOVING! SAVE THE FLY! !!
In addition to writing numerous hits for Betty Wright, Sam & Dave and KC & the Sunshine Band via his more "straight" persona Clarence Reid, Blowfly has released dozen of off-color albums as well as having collaborated with musicians including Jello Biafra, Afroman and King Coleman. Tragically, as with many '50s-'70s songwriters, Reid did not receive significant income from soul/funk hits that he penned. Blowfly has released several albums though Alternative Tentacles including Fahrenheit 69 in 2005 and his punk rock covers album, Blowfly's Punk Rock Party in 2006.
You can click read more for a selection of classics either written or recorded by Blowfly.