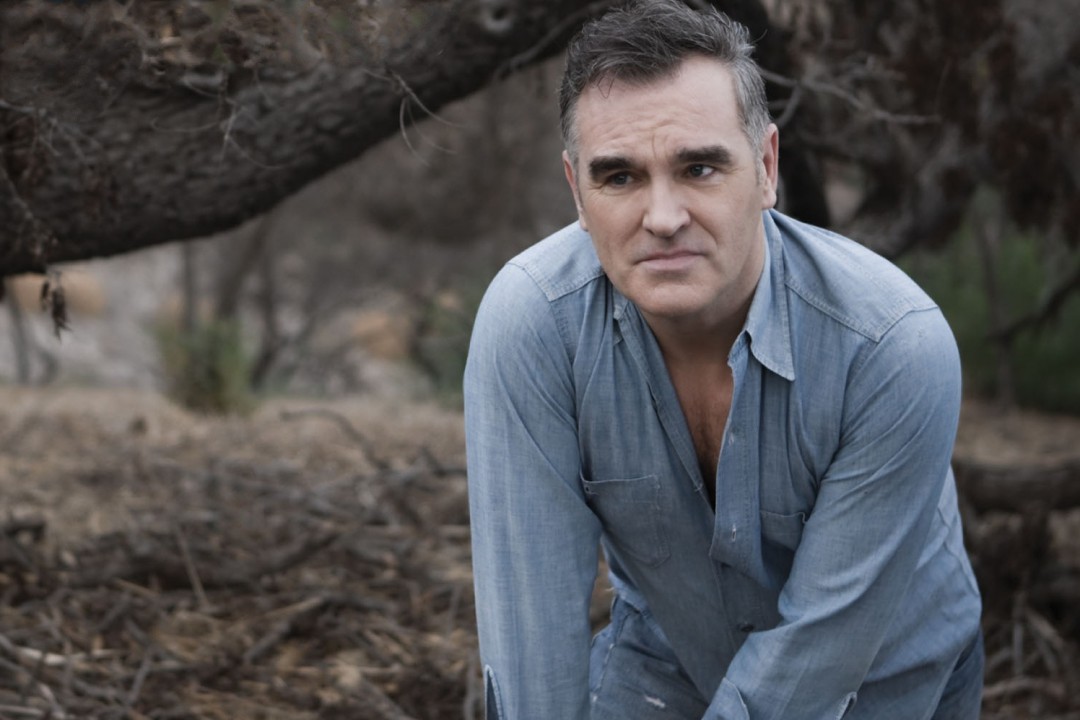 Morrissey's wacky year rolls onward. After announcing a full US tour, after canceling a large portion of said tour, after blaming his opening act for causing him to get sick, after attacking famed producer Tony Visconti for "liking" said opening act's Facebook post about said allegations, after being sued for allegedly putting out a hit on a fan site webmaster (Moz vigorously denies all allegations), after being dropped from his record label not one month after his new album was released, Morrissey is indeed involved in more escapades worthy only of that pompadoured troubadour.
First, it appears that either Morrissey's ex-record label, or perhaps Morrissey himself, has removed from sale all digital versions of his new album World Peace Is None Of Your Business. While the album was available for purchase via iTunes, Amazon and other digital services, it has been removed from most, if not all, digital services. Physical copies are still available for sale.
Second, despite being so sick that he had to cancel the last third of a massive US tour, Morrissey, apparently, is now fit and full of vigor. He's going on a European tour. You can click read more for the dates. Though, if you do buy tickets, maybe have back up plans for the evening in the highly unlikely event that the show is canceled.
| Date | City | Venue |
| --- | --- | --- |
| 10/06 | Lisbon, Portugal | Coliseum |
| 10/13 | Rome, Italy | Atlantico |
| 10/16 | Milan, Italy | Teatro Linear |
| 10/17 | Bologna, Italy | Paladozza |
| 10/19 | Pescara, Italy | Pala Gpii |
| 10/21 | Florence, Italy | Obihall |
| 10/22 | Padova, Italy | Geox Theater |
| 10/24 | Vienna, Austria | Konzerthaus |
| 11/05 | Hannover, Germany | Capitol |
| 11/08 | Lund, Sweden | Sparbank Arena |
| 11/09 | Copenhagen, Denmark | Falconer |
| 11/11 | Goteborg, Sweden | Lisebergshallen |
| 11/13 | Stockholm, Sweden | Hovet |
| 11/19 | Warsaw, Poland | Stodola |
| 11/21 | Krakow, Poland | Laznia Nowa |
| 11/23 | Berlin, Germany | Columbiahalle |
| 11/24 | Essen, Germany | Colosseum |
| 11/29 | London, England | 02 Arena |