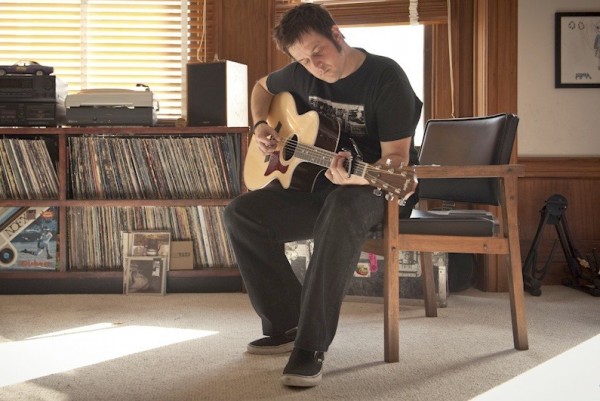 The Tony Sly Memorial Fund, which was set up to benefit his two daughters after the untimely passing of the No Use For A Name frontman, recently passed the $100,000 mark. Fat Wreck Chords announced via its website:

"Today we want to express our heartfelt thanks to all of the fans worldwide who bought a copy of The Songs of Tony Sly: A Tribute. You have officially raised over $100,000 for the Tony Sly Memorial fund, assuring a bright future for Tony's daughters. Of course, huge thanks also needs to be given to all of the artists, musicians, producers, engineers, photographers and designers who donated their time and talents to make this unique album a reality. You made this monumental contribution to Tony's legacy possible. Thank you!"
The Songs of Tony Sly: A Tribute was released in November of 2013, and featured reinterpretations of NUFAN classics by bands such as Lagwagon, Alkaline Trio, NOFX, Rise Against and The Gaslight Anthem.