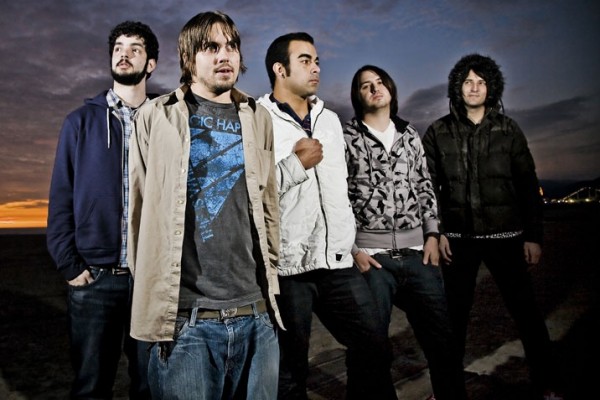 Finch is streaming a second new song off of their first studio album in nearly a decade. The song is off their upcoming album, Back To Oblivion, which is set to be released September 29, 2014 on Razor & Tie. The band has also announced tour dates, which you can check out below.
Finch's last studio album was 2005?s Say Hello To Sunshine. Earlier this year, they released What It Is To Burn X, a live album of the band performing their 2003 album What It Is To Burn in its entirety.
You can check out the song, titled "Two Guns to the Temple," as well as dates for the band's up coming tour with Maps and Atlases and Weatherbox after the jump.
Dates with Maps and Atlases, Weatherbox
| Date | City | Venue |
| --- | --- | --- |
| September 30 | San Diego, CA | Casbah |
| October 4 | Santa Ana, CA | Observatory |
| October 8 | Las Vegas, NV | Hard Rock |
| October 10 | Salt Lake City, UT | In The Venue |
| October 11 | Denver, CO | Summit Music Hall |
| October 13 | Minneapolis, MN | Mill City Nights |
| October 14 | Chicago, IL | Bottom Lounge |
| October 15 | Detroit, MI | St. Andrews |
| October 17 | Pittsburgh, PA | Mr. Smalls |
| October 18 | New York, NY | Gramercy Theater |
| October 19 | Philadelphia, PA | EFC |
| October 20 | Boston, MA | Paradise |
| October 22 | Baltimore, MD | Soundstage |
| October 23 | Raleigh, MC | Lincoln Theater |
| October 24 | Jacksonville, FL | Freebird |
| October 25 | Orlando, FL | The Beacham |
| October 26 | Atlanta, GA | Masquerade |
| October 28 | Houston, TX | Warehouse |
| October 29 | San Antonio, TX | Backstage Live |
| October 30 | Austin, TX | Red 7 |
| November 1 | Tucson, AZ | TBD |
| November 2 | Phoenix, AZ | Joes Grotto |
| November 5 | San Francisco, CA | Slims |
| November 6 | Sacramento, CA | Slims |
| November 7 | Los Angeles, CA | Roxy |
| November 8 | Ventura, CA | Ventura Theatre |