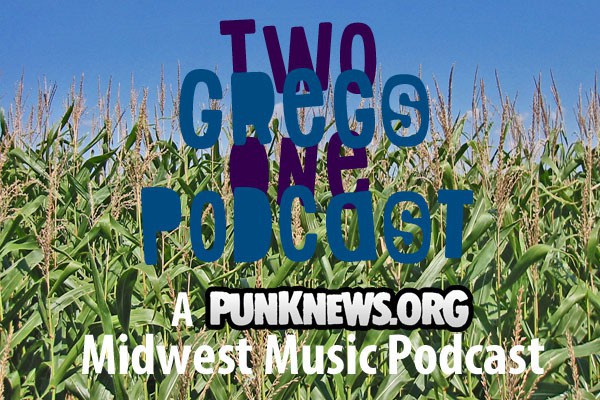 Punknews.org is happy to continue our exploration of the regional scenes with a new episode of Two Gregs One Podcast, our spotlight of the U.S. Midwest from Org staff reviewer Greg Simpson and pal Greg Moore. On this episode:

…we review releases by Bruiser Queen (St. Louis), GAZER (Cincinnati), High Dive (Bloomington, IN) and do a Third Coast Classic segment on Rainer Maria's A Better Version of Me (Madison, WI). Also, if you listen carefully, you can hear Greg S.'s cat attempt to co-host.
Click Read More to stream and/or download the show, or subscribe via RSS or via the iTunes Store.
Two Gregs One Podcast - Episode 19