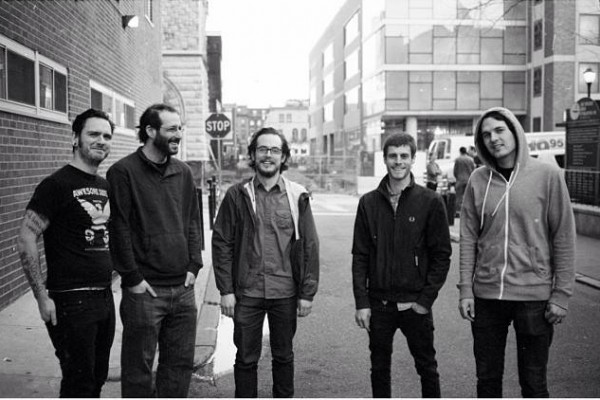 DCist is streaming Restorations' contribution to the art show Call + Response IV. For the art show, the band created an original long, form instrumental track titled "Alright Boys, When We Get To The Airport, There Will Be Absolutely No Place To Land." Sixteen writers took that piece of music and created original works of poetry, short fiction and essays. Each piece of writing was paired with a visual artist who also received the Restorations track and then created original works of visual art.
The show opens this weekend on October 11 in Washington, DC at Hole in the Sky. Restorations will perform and a special 7inch of the song will be available that is packaged in a screen printed jacket containing all the writing from the show (limited to 300). Co-curator Dillon Babington stated:

Creating can be a very solitary endeavor. This show gives musicians, writers, and visual artists an opportunity to step out of their studios or away from their laptops and collaborate with creatives from different disciplines and forge new relationships.
More information is available on the Facebook event here.
Pull. Cut. Fold. Staple. Number. Stuff. #callandresponsedc

@-webkit-keyframes"dkaXkpbBxI"{ 0%{opacity:0.5;} 50%{opacity:1;} 100%{opacity:0.5;} } @keyframes"dkaXkpbBxI"{ 0%{opacity:0.5;} 50%{opacity:1;} 100%{opacity:0.5;} }