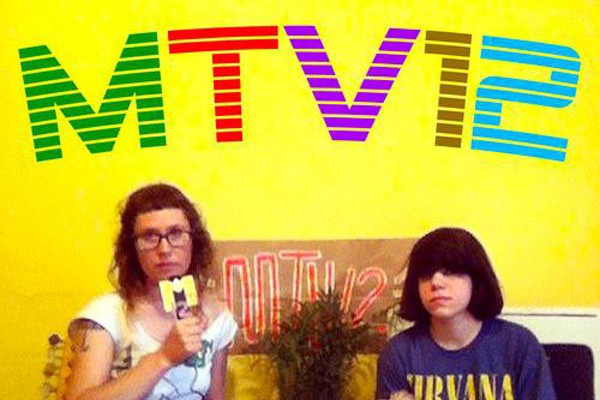 Welcome to the Punknews Saturday afternoon special! Today's feature is a special episode of MTV 12, everyone's favorite music video program!
In today's episode, VJ's Dawn Riddle and Misty (both of Bad Canoes) introduce two new VJs- Kristina and Katherine! In their own segment, Interviews with K + K, Kristina and Katherine interview Stephen Sowley of Electrical Audio Studios, Shellshag, and Pretty Pretty! Shellshag talks about vomiting in weird places, Pretty Pretty talk about their favorite recreational activities, and Sowley talks about his favorite animal.
You can click Read More for the feature.