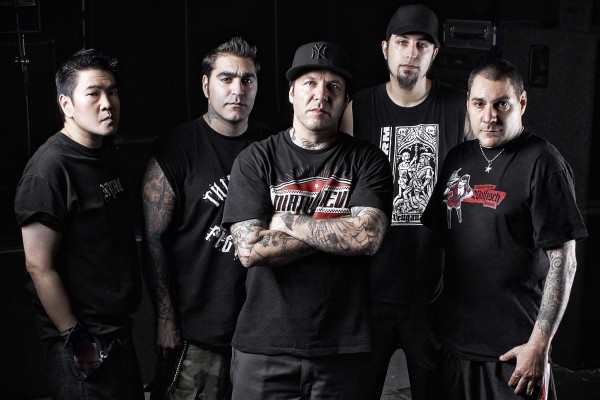 Agnostic Front has announced plans for a new record. The band will enter the studio in early December to record the follow-up to My Life My Way, which will be titled The American Dream Died.
Frontman Roger Miret said:
We are excited to be working with Paul Miner at Buzzbomb Sound Labs on our new record which we are calling The American Dream Died. This recording promises to be mean, fast and furious; with elements of our classic styles, adding chaotic blasts of real old school hardcore!
The band also has a few upcoming shows scheduled.
| Date | City | Venue |
| --- | --- | --- |
| 12/17/14 | Simons | Providence, RI |
| 12/18/14 | Church | Boston, MA |
| 12/19/14 | Stanhope House | Stanhope, NJ |
| 12/20/14 | Revolution | Amityville, NY |
| 12/21/14 | The Brighton Bar | Long Branch, NJ |
| 03/18/15 | The Phoenix Taproom | Jacksonville, FL |
| 03/19/15 | Churchill's | Miami, FL |
| 03/20/15 | Orpheum | Tampa, FL |
| 03/22/15 | Back Booth | Orlando, FL |