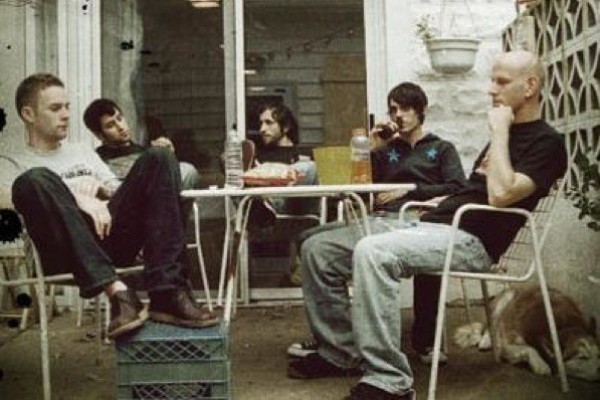 In an interview with Noisey, The Movielife have announced that they're reuniting. They had a reunion show in 2011, but officially went on hiatus in in 2003. Vinnie Caruana told Noisey:

[…] I think me and Brandon have reached this point in our lives where we can be at peace and be happy with playing Movielife shows and we feel right about it at the same time for the first time in a very long time. So we just poked around with the other guys to see if they felt the same way and it seems as though everybody is feeling really positive and confident and happy about us being together and playing some shows.
Brandon Reilly added:

[…]I haven't played music in so long and we started reminiscing about the old days and thought it would be really fun. So we kind of sat on it for, actually not a long time, because I've been hanging out with Phil [Navetta, bass] a little bit as well and I ran it by him and asked if he'd want to play shows again and he said "Absolutely!" It was very easy and everyone thought it would be really fun, so it came together very organically and very fast.
The band has a show scheduled for Irving Plaza in NYC on February 7. Tickets go on sale this Friday, December 19 at noon. You can read the complete interview with the band here.