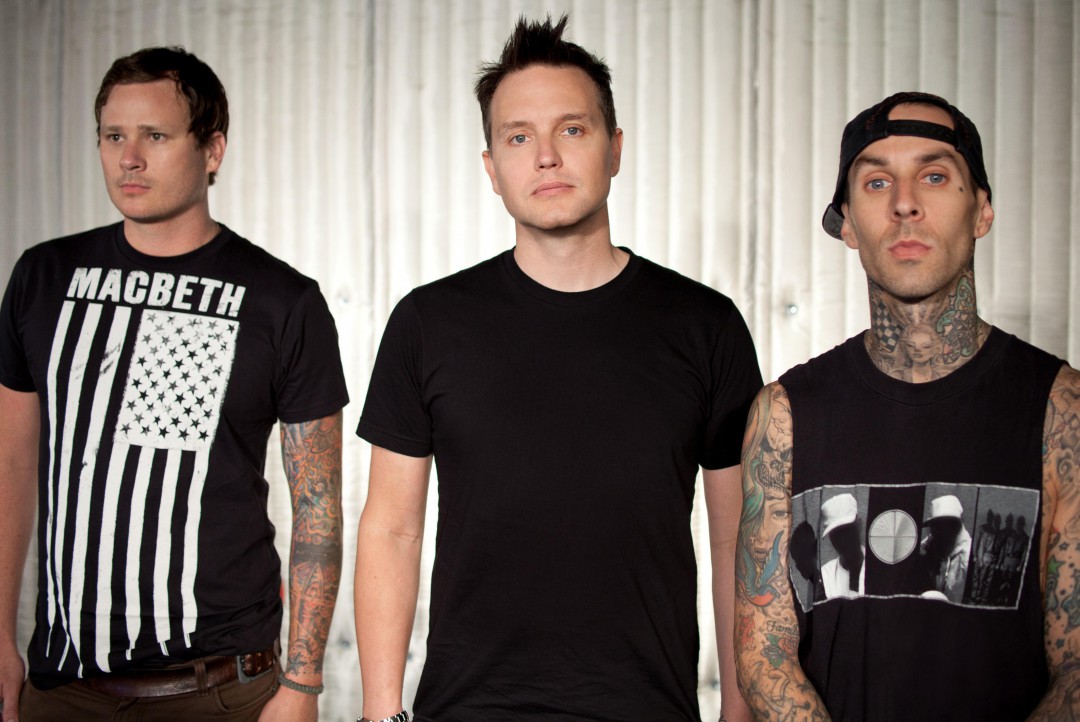 Blink-182's Mark Hoppus and Travis Barker spoke to Rolling Stone about Tom Delonge's apparently uncertain status in the band.
Hoppus and Barker released a statement saying that Tom DeLonge had "indefinitely" left the band and that Alkaline Trio's Matt Skiba would replace the singer-guitarist for the band's upcoming set at the Musink Festival. They elaborated in the Rolling Stone article, calling Tom "disrespectful and ungrateful" and saying that DeLonge's denial of his departure doesn't represent the band's current position and that DeLonge really is out.
Hoppus even specifically discussed the possibility of DeLonge rejoining, saying:

Travis and I and the whole Blink-182 organization have bent over backwards for years to accommodate all of the stuff that Tom wanted to try. It feels humiliating to be in a band where you have to be apologizing for one person all the time. That's how it's felt for a long time. When Tom finally said, "I'm not going to go into the studio or play this show," it was kind of a gigantic relief because at least he finally said it. I just wish Tom does whatever makes him happy and stops holding [us] back from what we all agree that we're going to do: play shows, record music, continue this legacy and have a good time doing it.