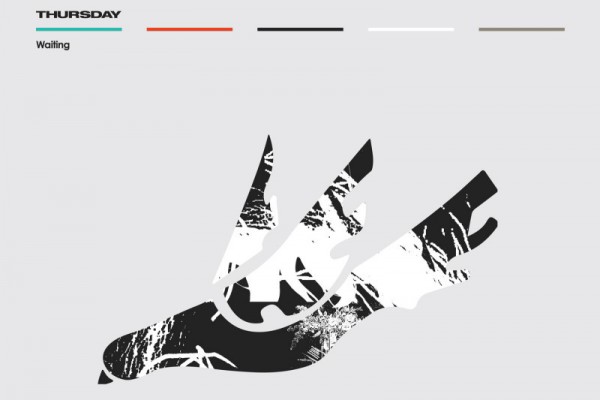 Thursday have announced a deluxe reissue of their full length debut, Waiting . Due out March 24, 2015, it includes the original album remastered and repackaged with all-new original artwork, as well as liner notes penned by frontman Geoff Rickly. The package features a deluxe die-cut CD and LP sleeve featuring the dove logo, and three bonus tracks from the era (which come in the form of a bonus 7" single with the vinyl edition).
Originally released on Eyeball Records, Waiting has been unavailable in physical or digital form since 2012.
You can checkout a new lyric video made for the occasion below.