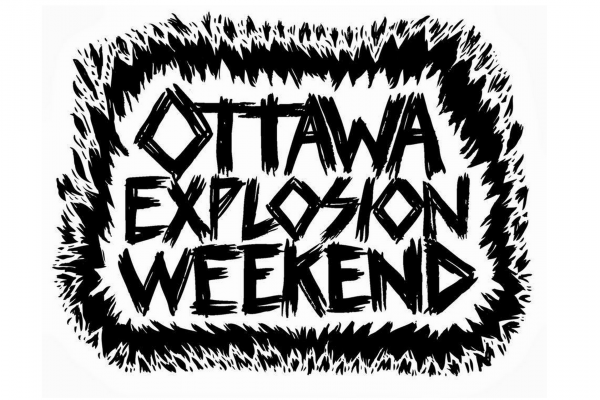 The list of performers playing the 2015 Ottawa Explosion Weekend has grown and features an impressive number of punk and garage acts from Canada, the U.S. and Europe. This year's fest is set to feature White Lung, Underground Railroad To Candyland, The White Wires, Sheer Mag, Crusades, Street Eaters, Monomyth, Feral Trash, Teenanger, Street Kyle & Abandos, First Base, The Jeanies, Century Palm, Black Tower, and the first show ever from Der Faden, which features Rob Seaton of the cult favourite Sudbury ON act Statues in a new collaboration with Sarah Wotherspoon of The Johnnies.
These new confirmations join the previously announced Red Dons, Toys That Kill, Guantanamo Baywatch, Steve Adamyk Band, Nato Coles & the Blue Diamond Band, Hysterese, Earth Girls, New Swears, Needles//Pins, Moss Lime, The Ballantynes, Sonic Avenues, Nervous Talk, and Average Times.
Ottawa Explosion takes place between June 17 and 21. You can find ticket information and more at ottawaexplosion.blogspot.ca.