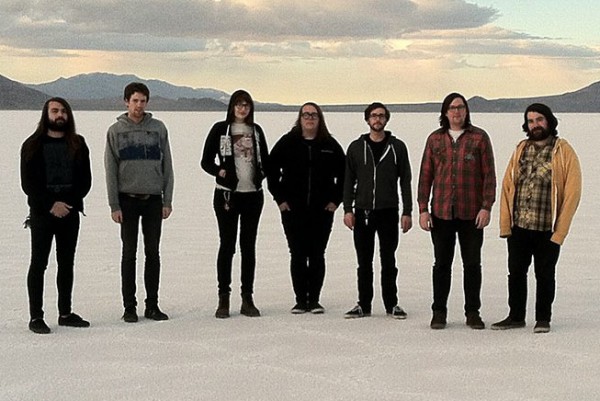 Epitaph Records today announced the signing of The World Is A Beautiful Place and I Am No Longer Afraid To Die. The band enters Silver Bullet Studios in Burlington, Connecticut today to begin recording a new album. Vocalist Derrick Shanholtzer-Dvorak adds:

Epitaph's Punk-O-Rama Vol. 3 inspired 13-year-old me to begin a life of poor decision making. We are a band that likes to follow through on all of our terrible ideas so it's great to be on a label that enthusiastically supports us in this.
The World is a Beautiful Place… will release a split 7-inch with Rozwell Kid out June 23, 2015 via Broken World Media and a 2-song 7-inch Death To New Years on July 28, 2015 via Topshelf Records.