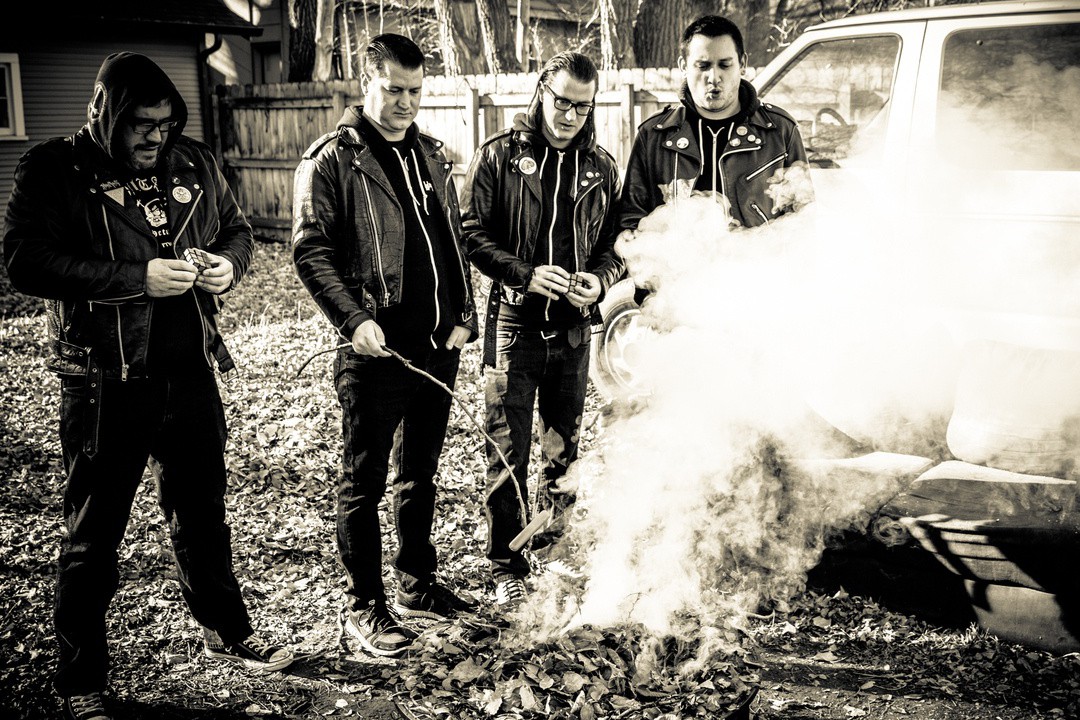 UPDATE- This article is 100% false. April fools!
Late last night, Teenage Bottlerocket's van was robbed outside of Savannah, GA. The band, currently on tour with PEARS, were staying overnight after a show in Fayetteville, NC with a show planned in Gainesville, FL the next night. Guitarist/vocalist Ray Carlisle stated:
"We decided to crash at this fleabag hotel on the way to see all our Fest buddies in Gainesville and woke up to find our trailer was missing as well as our front van windows smashed. Not only have we lost a few thousand in merch, all our personalized TBR Skull equipment is gone, as well as Vito, our trusty velour dashboard skull bobblehead, which has seen us through the high times and low times. We are at the police station (Upping the Punx!) filling out reports and working on making it to Loosey's tonight. BOTTLEROCKET!"
Teenage Bottlerocket's most recent album, Tales From Wyoming, was released yesterday. In a bit of goodwill, several bands, most notably Crash and Attack and Old Man Markley, condemned the break-in and offered to help get TBR back on their feet. The status of their show at Loosey's in Gainesville, FL with PEARS is unknown at this time.