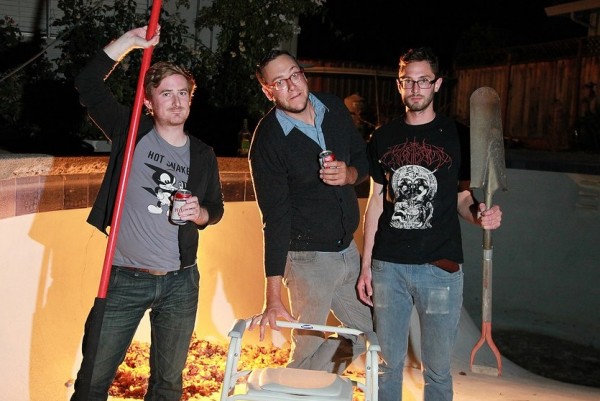 UPDATE- This article is 100% false. April fools! Hard Girls are the latest in a string of bands to have their van broken into today, joining The Menzingers, Teenage Bottlerocket (twice), Pears and Arnocorps. This van break in marks the sixth in 24 hours. Investigations are being conducted by police who have just released a statement in which he said that the thefts are part of what they describe as a "crime spree." The police release states:

"We have an idea of who the perpetrators are from eyewitness reports, and are on the lookout for four tattooed men, all supposedly wearing different colored head gear. Be vigilant and contact us if you see anything suspicious."
Hard Girls have also released a statement announcing how upset they are by the loss of possessions from their van. They stated:

"We literally cannot believe what has happened today. We've lost all our money, a couple of guitars and, most importantly, the desire to carry on. It's been so hard for all of us, and for all of the other bands. These break ins are going to stick with us for a long time, and we can only hope that the intruders are caught."
The band haven't yet announced that they are taking donations. As it seems to be punk bands exclusively who are being targeted, please be on the lookout and make sure to keep your van locked up safely!