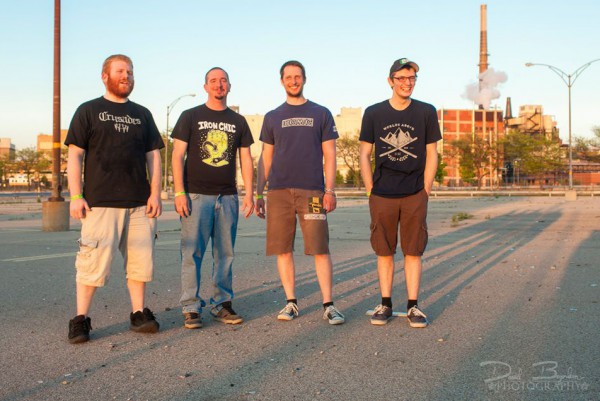 Hardcore act Entropy is giving themselves a deadline. The band plans to record a new EP this Friday. Then, they're going to release the whole thing for free on Monday morning. Speaking to punknews, Brian Lawrence of the band said:

"We were only a band for 3 months when Say-10 records released our first 7" and a year later, our 12". We're really grateful for that, it was really great of them, but as a result, we don't have any music that's free. We decided to remedy this by releasing a free download EP, but with a twist. We're recording it this Friday, 4/3, and releasing it [on Monday]. The reason we're doing it this way is that we feel like hardcore punk should be raw and honest. There's nothing more honest than releasing a recording [a day or so] after recording it."
Punknews streamed All Work, No Plagiarism' previously.