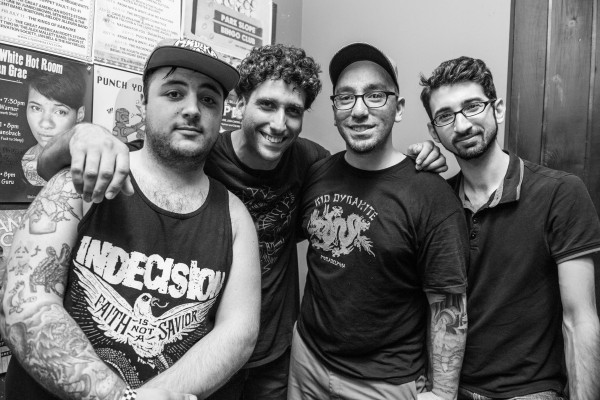 Today Punknews is pleased to debut two of the four tracks from the upcoming Up For Nothing / Resolutions split 7-inch.
First, Up For Nothing turn in the revelrous "Faker," which, with its tight structure and bombastic delivery pays homage to Rancid and Off with Their Heads. (Related- a little birdy told us that Up For Nothing will be recording a new LP in May…) Then, Resolutions kick out "Non Shit Talker," a charging track that contrasts clean pop-punk lines against a gruff, back-of-the-throat singing. This is right up your alley, Punknews-ers.
The release is out May 11, 2015 but you can pre-order it at Swamp Cabbage Records (USA) and Homebound Records (EU).
You can find the two tracks here.