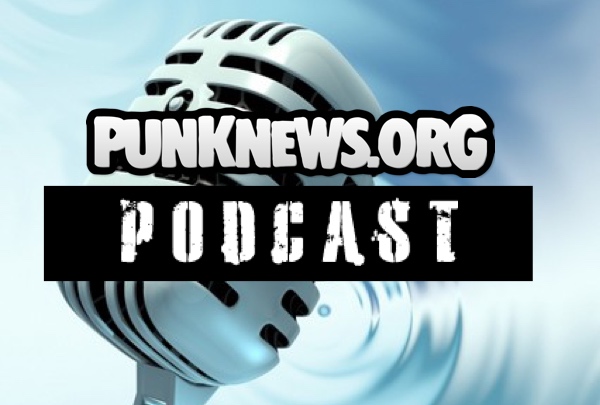 Two episodes coming at you from the Punknews Podcast tonight, featuring damn near everyone. On Episode 239 regulars John Gentile and Ricky Frankel are joined by the Best Midwestern podcast hosts Scott Heisel and Greg Simpson for a comic book style team-up, in which there's a big fight over some misunderstanding and and everyone eventually puts aide their differences to punch Dr. Doom in the face. At least that's what I imagine happened, as I wasn't there for the recording. On Episode 240 Adam White rejoins John and Ricky to chat about Gang Of Four Andy Gil's comments on the Viet Cong cancellation, music from Tartar Control, and stories about Fucked Up, Tau Cross and Strung Out.
These episodes feature music from The Mouthbreathers. Dead Kennedys, and Tartar Control.
You can subscribe to the Punknews Podcast via RSS, on iTunes or with the Stitcher app for iOS and Android. We love reading your mail on the show so send us your feedback via e-mail.