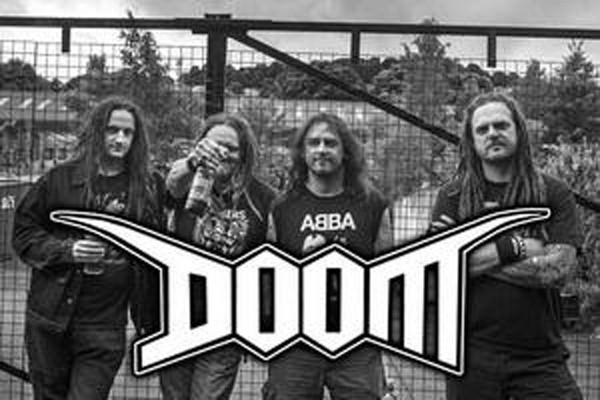 Unfortunately, there is a tragic news to report from last night's DOOM show in Alameda, Chile. Last night's show at the Tsunami Event Center was sold out. Reports stated that the venue is fairly small. A group of people, possibly as many as 50, tried to rush the door and walls of the sold out show to gain access. As the people tried to forcibly enter, a part of the compound collapsed, which then crushed and killed two males. Another 12, or more, people were seriously injured. Seven of those people remain in critical condition. The injured were rescued by volunteer firefighters and taken by staff of the SAMU to the Central Posta, mainly with cardiorespiratory arrest. Police General Hugo Insulza stated (translated):

"According to the information supplied by the administrator, there were more people than the local could hold (…) this was a place that was authorized, but the number of people exceeded the capacity (…) probably the place is closed."
Being that this just happened, the band has not issued a statement, yet. The band's facebook currently appears to be inaccessible. We'll keep you updated if more information becomes available. You can find the local report here.